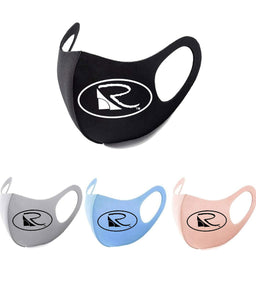 ROUGH's washable face mask is reusable for an eco-friendly alternative to traditional disposable masks. This ROUGH mask is comfortable and perfect for day to day wear while shopping, at work, and in public.
The ROUGH mask is made of high-quality polyurethane material, has good elasticity and tear resistance, and is environmentally friendly and tasteless. 
The ROUGH cloth is Ice Silk and is a new type of mask that can filter tiny particles in the air. Unlike other masks, Ice Silk masks use a new type of material - polyurethane anti-allergic materials, which is an emerging organic polymer material, polyurethane materials used in masks. It is a three-dimensional planar mesh structure, which is then finely machined to form a high-density smog blocking space, which has a good defense against smog and tiny air particles.